Facebook is one of the most powerful tools we have at our disposal to promote what we do. Whether an event, a whole organization, or news of what we are doing, Facebook provides a ready audience; however we are fighting with dozens, even hundreds of other posts for their attention.
Here is a very useful infographic with 10 quick easy to follow, easy to use best practices for Facebook users. Hope it helps in your marketing efforts.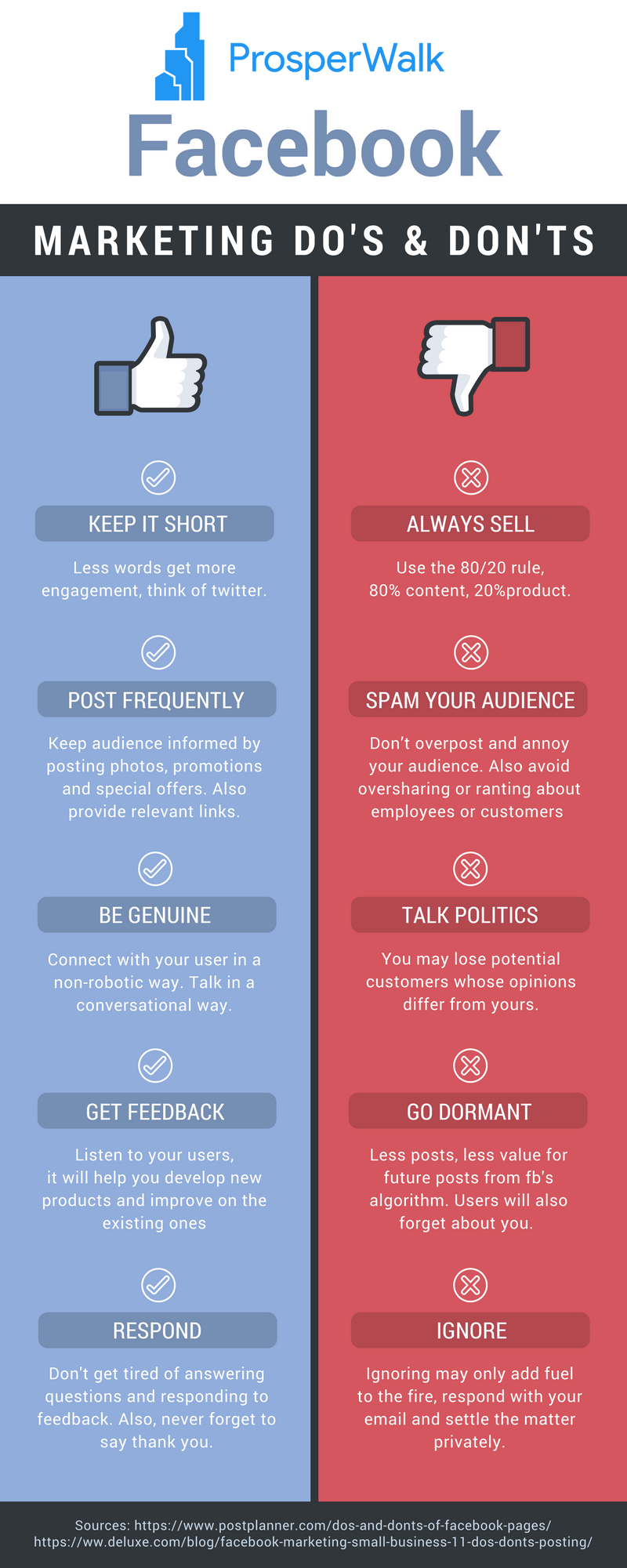 If you would like to learn more about ProsperWalk and how we can help you attract more visitors to your Downtown or Main Street through our websites, mobile apps, and control panels, feel free to schedule a 20 minute demo here.